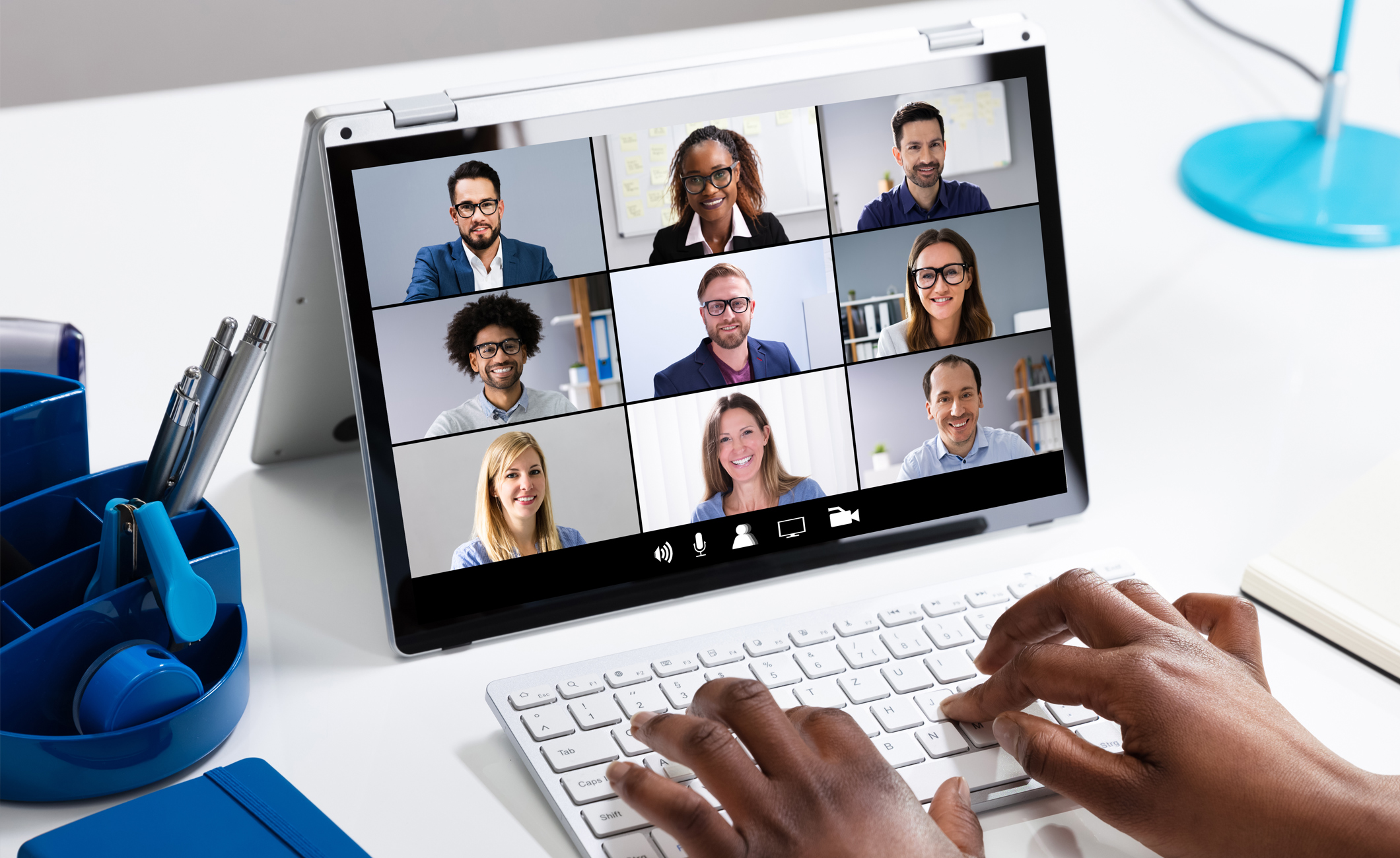 Protecting your wealth today, growing your net worth for tomorrow
Family offices can range from a few single-generation members of a wealthy family with common investment and philanthropic goals to multigenerational families with contrasting interests and individual investment objectives.
Family offices can also assist with, or in some cases lead, nonfinancial issues such as private schooling, travel arrangements, and miscellaneous other household arrangements. Most family offices combine asset management, cash management, risk management, financial planning, tax, accounting, lifestyle management, and other services to provide each family with the essential elements for addressing the pivotal issues it faces as it navigates the complex world of wealth management.
REID Family Office Services, LLC brings together expertise in accounting, financial advisement, and innovative tax strategies to help high-net-worth individuals and families effectively utilize their wealth, preserve it, and plan for the future.
Whether you need assistance to determine how a family office structure could benefit you, your family, or your business – or you have a single- or multi-generation family office already in place, our team of trusted professionals can provide you with the clarity and vision to forge a secure and prosperous path through a complex financial landscape.
Our goal is to align and optimize your financial affairs so you can confidently focus on other areas of your life.
Creating an effective family office requires weighing variables like investment management concerns and concierge service needs, while also considering complex tax obligations. For instance, with the new tax legislation and a disallowance of itemized deductions, some families have structured their offices as a corporate general partner or a corporate managing member of a partnership or LLC to improve tax efficiencies. There are a variety of other business and investment issues families face and having the right structure can make all the difference for a thriving enterprise now and for generations to come. Detailed planning is critical for establishing a family office.
How do you know if your family office requires the help of tax, wealth planning and legal professionals? It's not always the dollars or the family's overall wealth that dictates this decision. Rather, it's the complexity of your family's wealth. For instance, if you are a member of a multi-generational family, or if your family has a trust, charitable commitments, a multifaceted investment portfolio, numerous residences and more, your family can benefit from outsourcing finance management, accounting and tax services or estate and wealth transfer planning needs including risk planning.
Our family office team and consultants help families consider whether establishing a family office structure makes sense for their specific situation. Creating an effective family office requires considering a few variables. A key first step is to define who the family office is for and which family members it intends to serve. The second step is to define what the family office is intended to do. Many are established to manage the family office investments exclusively. Others are created to provide financial support services and generation wealth planning.
Our experienced team provide family office planning and family office business services that will help you consider the best path forward given your family's goals and objectives. We offer tax, accounting and business management professionals who have family office experience and know the tax ramifications and estate planning considerations specifically affecting wealthy families. We strive to fully understand your family wealth planning goals and values and will work with you in a holistic way to meet your needs.
We combine the traditional benefits of a family office and expertise and resources of a large-scale, sophisticated certified public account firm, our team functions as your family's chief financial officer.
REID Family Office helps affluent individuals and families manage the complexities of their personal and 
business finances
, from the payment of routine household bills to assisting counsel with the detailed intricacies of estate planning.
Combining the traditional benefits of a family office and expertise and resources of a large-scale, sophisticated certified public account firm, our team functions as your family's chief financial officer. We seamlessly integrate and align asset management, cash management, risk management, financial planning, tax, accounting, and lifestyle management for your peace of mind and wealth preservation in an ever-changing tax landscape.
Our services are designed to support your family office structure including:
Technology solutions, from custodial account integration, electronic document management to financial record storage
Technology solutions – Our technology consultants are focused on critical family office procedures and can provide the key automation needed to streamline functionality and improve reporting. We help you leverage technology to improve your finance and accounting functions.While you may be using accounting software or various databases to manage your family office finances and functions, this piecemeal method may not provide the functionality, consistency or consolidation necessary for reporting or compliance. Leveraging advanced technologies can create efficiencies and provide more opportunities for your family to examine investment activity and aggregate accounting systems, as well as automate bill paying and other functions.For instance, ultra-affluent families need timely, accurate and complete transparency with respect to their investment portfolios. Unfortunately, family office leadership is often forced to rely on dated quarterly investment performance information. Working from separate spreadsheets and proprietary reports from individual managers makes it difficult to consolidate the performance of all investments.This lack of transparency across investment portfolios can frequently result in poor decision-making. Back-office operations is another area where technology could improve decision-making and operational efficiencies.

Key considerations for family office technology:

What functions are dependent on your technology systems?
Deposit slips, investment statements, vendor bills and bank statements are just a few of the many accounting details a family office must manage for multiple generations. Thus, it is critical to understand how and what technology is utilized within your family office. Compile an inventory of your existing information technology (IT) resources, including infrastructure, applications and security measures.

What are your goals?
You and your family members have a vision for your immediate investments and philanthropic efforts, but you should have an eye on your future legacy as well. Forward-looking strategic insight comes with complete understanding of your entire financial position. Take a close look at your family office technology and how it aligns with your needs for accessibility, scalability and reliability.We will build a technology platform to meet your goals which include:
Accounting automation and consolidated financial reporting are just a couple of common areas family offices need to help make strategic near- and long-term decisions. An integrated platform built for family offices brings together key functions, including:
Tax planning Strategies and Preparation
Whether it is for you, your family or your business, it is essential to take proactive steps to help ensure your wealth is protected – and you are compliant with federal and state tax laws. Thoughtful support and advice are critical to achieving your personal wealth goals and ambitions.Like the investments you hold, the individuals and families who make capital commitments are diverse. If your wealth holdings include alternative investments, our private client professionals have the deep experience to help ensure you receive the appropriate level of tax planning support. We can help you determine and mitigate the tax impact of your investment decisions and complicated investment opportunitiesOur Tax professionals will support you throughout your wealth journey, helping you to preserve your assets for future generations. We will help coordinate all your needs, whether they are tied to your business or individual interests. We are here to help ensure your wealth is passed on as you intend with the parameters of a multitude of rules and regulations. This may be to your family, to your charitable & philanthropic interests or in any manner as you see fit.
Dashboards
Financial reporting
Bill paying and review
Document management
Finance and accounting outsourcing
Bill payment and cash management
Bookkeeping and record keeping for personal banking and brokerage accounts
Financial reporting
Your process for working with us
As a full-service and independent family office, the REID's team works collectively with you and your family to fully understand your specific wealth planning concerns, objectives, and values. We then offer recommendations and apply strategic insight to help you create, execute, and maintain an individualized, holistic plan to meet your financial, estate, and cash flow expectations and goals.
We also provide:
Mail and postal service delivery management
Real estate management
Risk management, insurance reviews and coordination
Single- or multiple-household and lifestyle planning
Planning for purchase or sale of major assets
Personalized concierge services, including travel arrangements and domestic help screening, hiring, and payroll
Planning strategies to manage your tax impact
As a private family office client, you have access to our breadth and depth of experience to receive the appropriate level of tax planning support. We can help you take proactive steps to protect your wealth in compliance with current state and federal tax laws, whether your investments are tied to your business or to personal interests.
REID's comprehensive business tax services also comprise groups that specialize in conflict resolution with tax authorities and with domestic and international tax issues for businesses and individuals.
Business ownership and transition
While family businesses confront the same issues as businesses operating under different structures, these pressures can have greater long-term consequences in an owner-managed enterprise. A critical concern in family business decisions is the need to preserve and develop the business for future generations.
Often, the business is the family's most highly valued asset and makes up the majority of the family's net worth. REID provides strategic planning, tax consultation, valuation, and transition services, in addition to back-office administration services for business owners in all phases of growth, regardless of industry, location, business structure, or long-term goals.
Estate, charitable, and wealth transfer guidance
Many high-net-worth families find that age accelerates their need to more carefully manage and safeguard their wealth. Planning for the succession of an estate is a complex undertaking. It has tremendous repercussions for you, your family, your business, charitable organizations you choose to support, and tax entities.
Our staff of trusted professionals possesses decades of experience developing wealth transfer plans and strategies that help to ensure your directives are met, your legacy is protected, and your gift and estate tax liability are mitigated within the parameters of evolving taxation rules and regulations.
Charitable and Philanthropic Planning
Many of our clients have a passionate interest in philanthropy. Reid helps our clients fulfill their philanthropic desires by planning for the tax benefits for their charitable gifts. Charitable giving is a key component of income, estate, gift and trust planning.
We will assist in:
Donor Advise Fund
A donor-advised fund is like a charitable investment account, for the sole purpose of supporting charitable organizations you care about. When you contribute cash, securities or other assets to a donor-advised fund at a public charity, you are generally eligible to take an immediate tax deduction. Then those funds can be invested for tax-free growth and you can recommend grants to virtually any IRS-qualified public charity.

When you give, you want your charitable donations to be as effective as possible. Donor-advised funds are the fastest-growing charitable giving vehicle in the United States because they are one of the easiest and most tax-advantageous ways to give to charity.
Private Foundation
A private foundation is a type of charitable organization that is typically established by an individual, family or corporation to support charitable activities. A board of directors or trustees oversees a private foundation and is responsible for receiving charitable contributions, managing and investing charitable assets, and making grants to other charitable organizations. It is also responsible for filing tax returns and other administrative reporting requirements.
Optimizing available income tax benefits
Integrating income tax benefits with estate, gift and generation-skipping transfer tax planning
Designing charitable gifts to fit our client's overall objectives, including outright gift versus deferred gift considerations
Selecting the right vehicle, such as a trust, public or private foundation, or Donor Advised fund
Creating private charities & other exempt organizations
Assisting in selecting the appropriate assets to fund a charitable entity, including appreciated property, works of art and other collectibles, life insurance policies, limited partnership interests, etc.
Documenting and substantiating charitable gifts, including assistance in special valuation issues and qualified appraisal requirements
Representation before IRS on examinations of charitable giving issues
Trusted and transparent management of your finances
Like the investments they hold, affluent individuals and families are diverse. REID's Family Office has extensive experience in helping all types of high-net-worth clients to coordinate their finances, protect capital, plan for the future, and simplify their lives so they can enjoy their wealth with peace of mind.
Our full-service results-driven family office is singularly focused on providing you with objective advisement, expert financial oversight, and best-in-class service that will help you move forward with complete confidence, knowing that your monetary affairs are in safe and reliable hands.